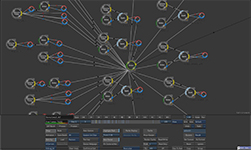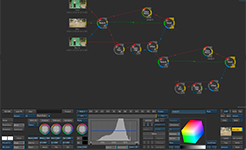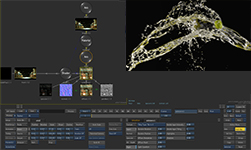 Online - Autodesk Flame
In Studio Mirage we use Autodesk® Flame® software which is an online visual effects system offering outstanding performance and industry.
From television commercials and music videos to blockbuster films, Flame gives our visual effect artists the interactivity and flexibility to tackle any visual effects and compositing project successfully.
All three Flames in our studio are connected by 16Gbit fibre channel network to a more than sufficient disk array.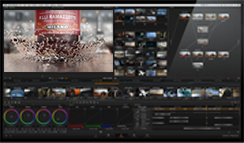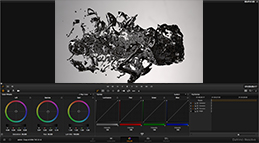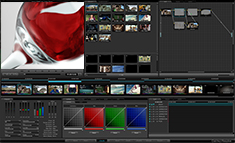 Digital Colour Grading - Da Vinci Resolve 4K
DaVinci Resolve is the world's most advanced colour grading system. It is the name behind more feature films, television commercials, documentaries, television production and music videos than any other grading system.
Da Vinci Resolve in our studio is running on extremely powerful hardware connected by 16Gbit fibre channel network to more than sufficient disk array.
DaVinci Resolve in Studi Mirage is the difference that makes high-end work so breathtaking!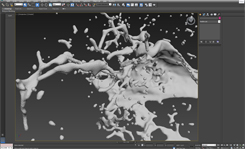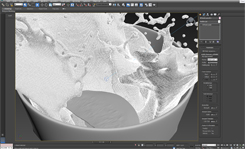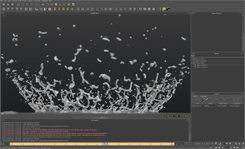 CGI (computer generated imagery)
Where reality is not enough or the ideas exceed it, we offer full CGI chain including design, character development, mattepainting, animation or photorealistic render.

The essential part of CGI is animation - that is, to put it simply, any movement of a real or fictitious object in the scene.
It can be a 'keyframe' animation, hand made by an animator solely on a computer, or motion captured from a live action with special devices for ultra-realism, suitable especially for human actors. Despite current great technology advances it's still a very demanding and tedious labour for animators and technical directors.
A skeleton and controls of the digital puppet have to be prepared prior to the animator can start.
After the setup is complete, it is a two-step process of rough animation followed by complex animation, which contains all the desired acting.

There is also a third, substantially different type of animation - dynamic simulation, especially fluid simulation for generating realistic animation of water, smoke, explosions and related phenomena. A physics-based engine simulates a closed environment of colliding objects of different types - rigid, soft, liquid or gas.
The whole process is controlled by changing physical properties of the environment - forces and objects it contains.
Additional use of scripting gains us finer and more intuitive control over the fluid behaviour.